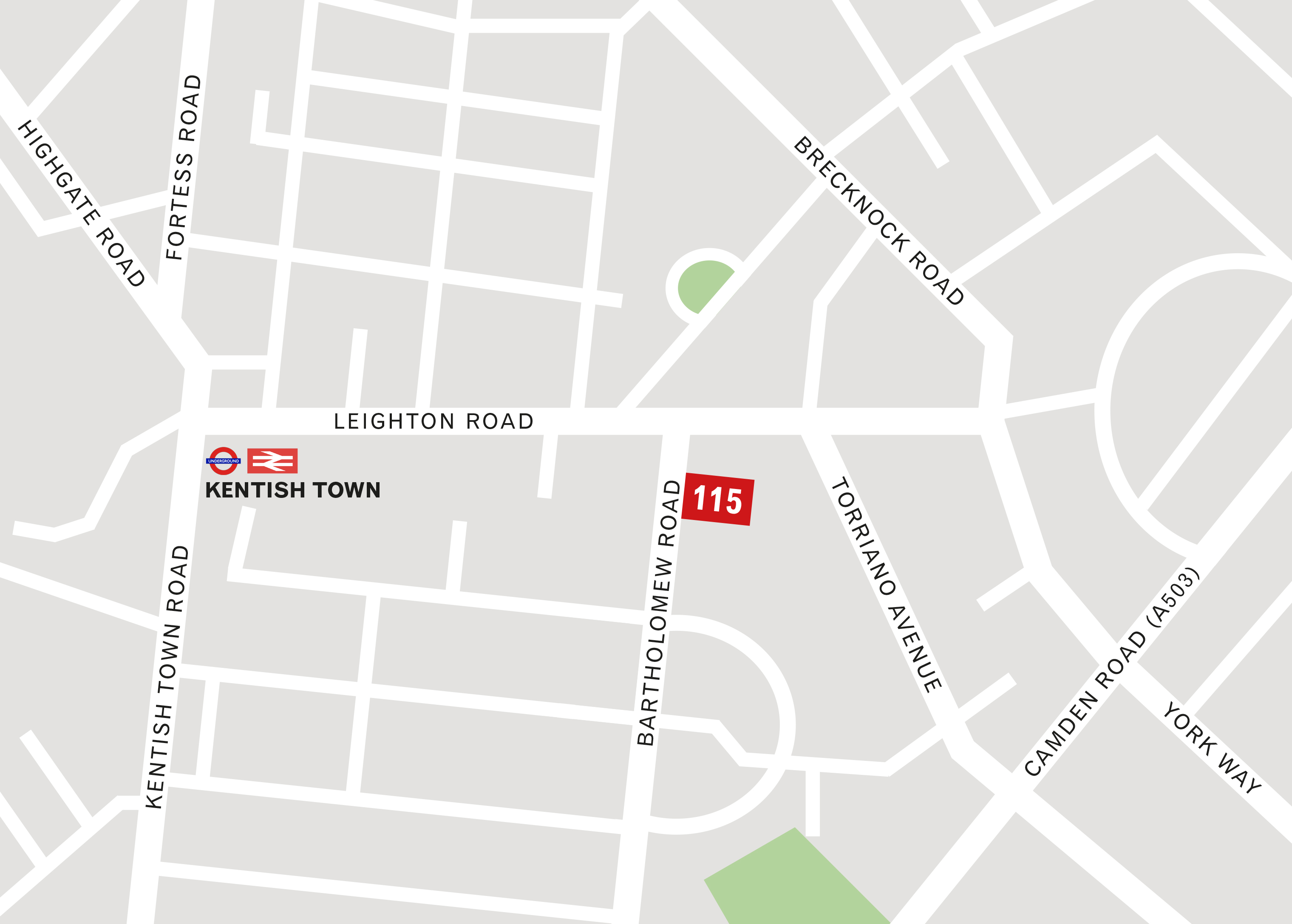 Workplace Co-operative 115
115 Bartholomew Road
London NW5 2BJ
We are a five minute walk from Kentish Town Underground and National Rail station. Your bicycle is welcome inside our courtyard. A motorcycle bay is close by and pay-by-phone car parking spaces (maximum stay two hours) are available on the street outside the building.
General enquiries: info@115.org.uk
Membership: space@115.org.uk
Workplace Co-operative 115 Ltd
Registered in England & Wales: 04184071

Site by 115 members and We Sort.