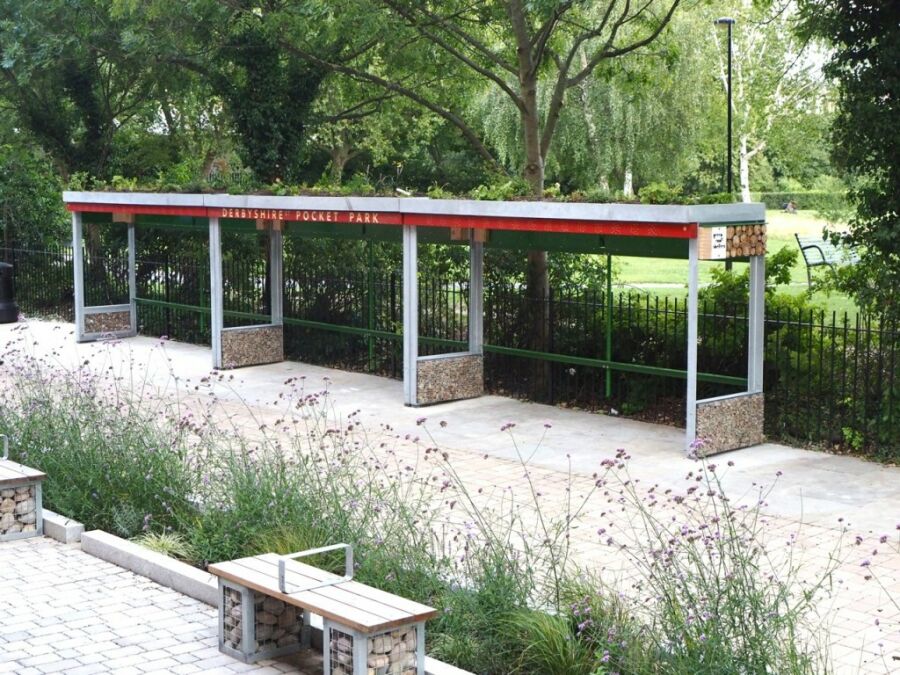 (The cycle racks were to be installed next day by others!)
This new 'pocket park' is to be used as an exemplar of sustainable urban drainage design. The aim is to put rain water to good use: on green roofs, channelled into planting beds, or simply to fall on water-permeable paving. This saves water running off pavements and roads into our overloaded city drains. These methods, and others, are used in Derbyshire Street Pocket Park. The shelters also provide plenty of habitat for birds and beneficial pollinating insects.
Green Roof Shelters is based in Essex but two out of its four directors, Dan and Duncan, are based at 115.