Artist Peter Kennard's new book Visual Dissent was launched at a well-attended event at Foyles Charing Cross Road bookshop exhibition space on Tuesday evening (see also Foyles blog).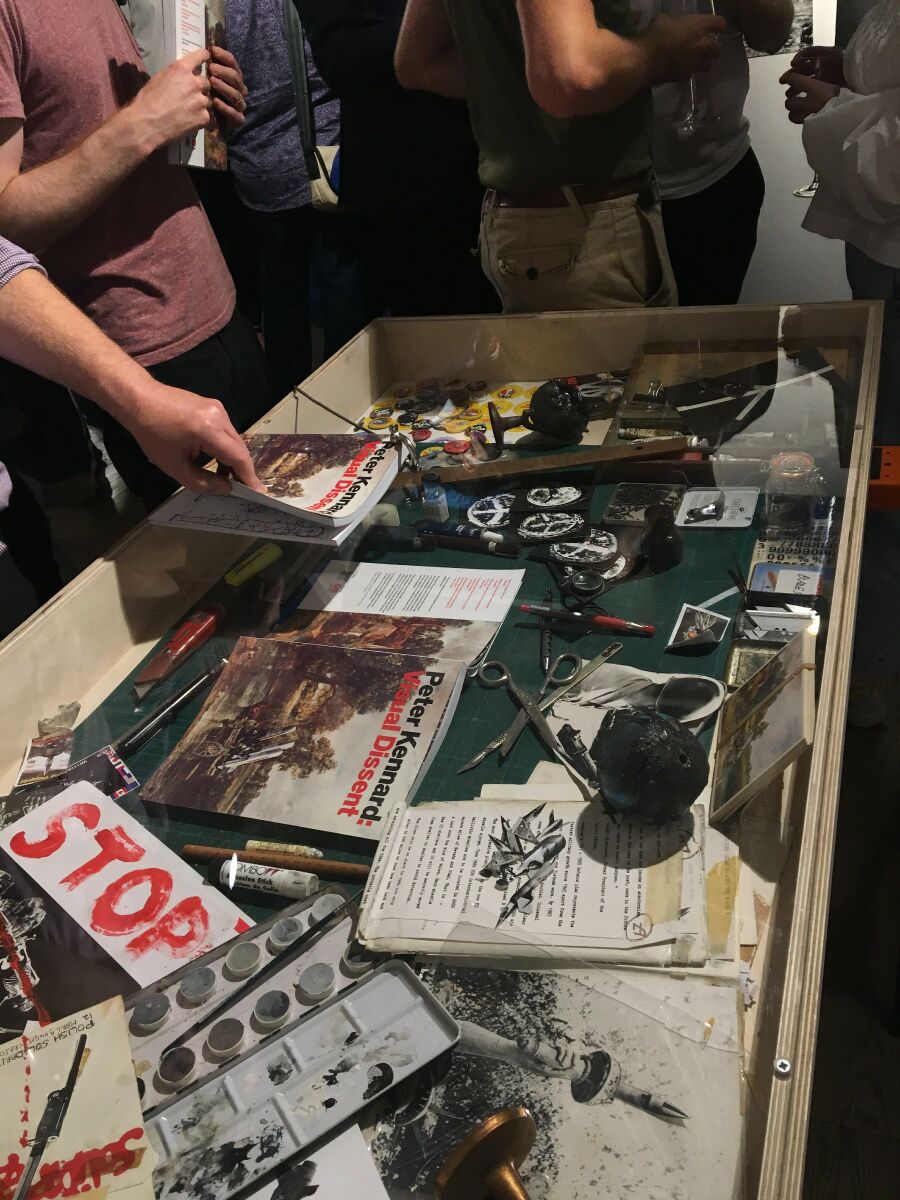 A vitrine at the exhibition recreates Kennard's studio desk and shows elements that went into the making of the book
Published by Pluto Press, the book is superbly designed by 115's very own Peter. Kennard is renowned for trenchant and evocative images – often photomontages – that give a visceral twist to political themes including nuclear weapons, social injustice, police brutality, human rights and the climate emergency, from 1969 to the present day. While they worked on the book, the two Peters sat together in unit 7, often long into the night, deciding how best to present Kennard's work in book form. The method paid off: the result is a thoroughgoing history of its subject and a beautiful publication in its own right.
Peter Kennard: Visual Dissent, London: Pluto Press, 192 pages, £19.99, ISBN 978-0-7453-3987-0