Coronavirus meant that some of us couldn't attend what we try and make an annual event: a 115 Christmas lunch. Either they had or were recovering from Covid-19, had had a positive lateral flow or PCR test, or were isolating because of vulnerable friends or family. Those of us who did attend, did so after a negative lateral flow test. We also took other precautions: hand-washing, keeping spaces well-ventilated and maintaining some physical distance.
This year, those of us who could – several members and friends – marked the advent of Christmas with a circular walk. We met at 115 on the morning of Wednesday 15 December, set off through the streets of Kentish Town and parts of the Dartmouth Park neighbourhood before arriving at the foot of Parliament Hill. We continued by crossing over a slice of Hampstead Heath and stopping at one point to admire a view of London and enjoy a nip of whiskey.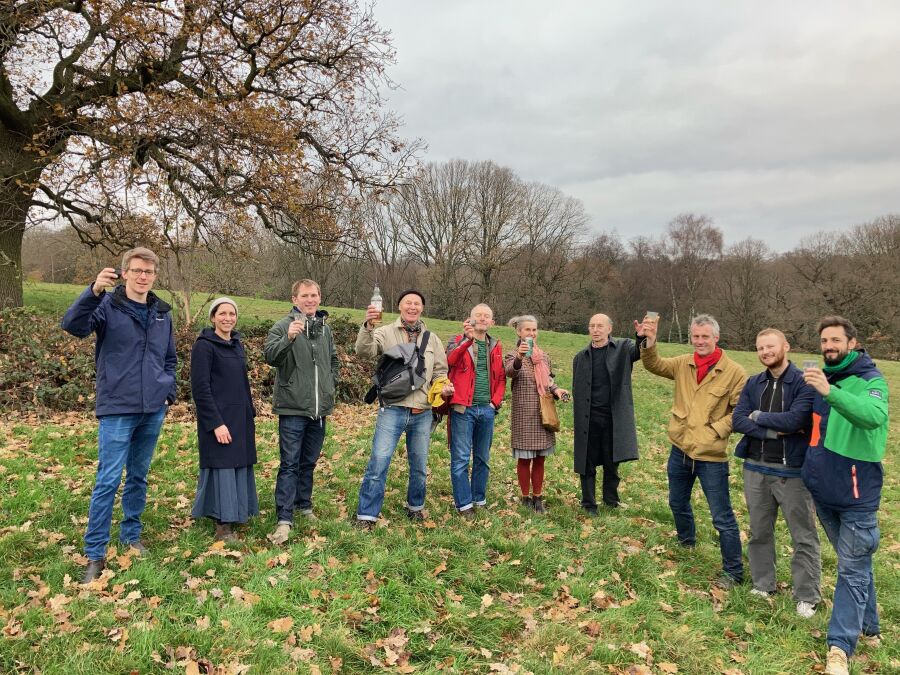 On the way back, some of us took advantage of the Southhampton Arms before returning to 115 where a larger group – 19, then 20 of us – sat down at a long table made up of trestles by Jones Neville and two 8ft x 4ft boards that acted as table tops in the ground-floor workshop space of unit 1. There we ate a delicious late lunch provided this year by the Clerkenwell Kitchen.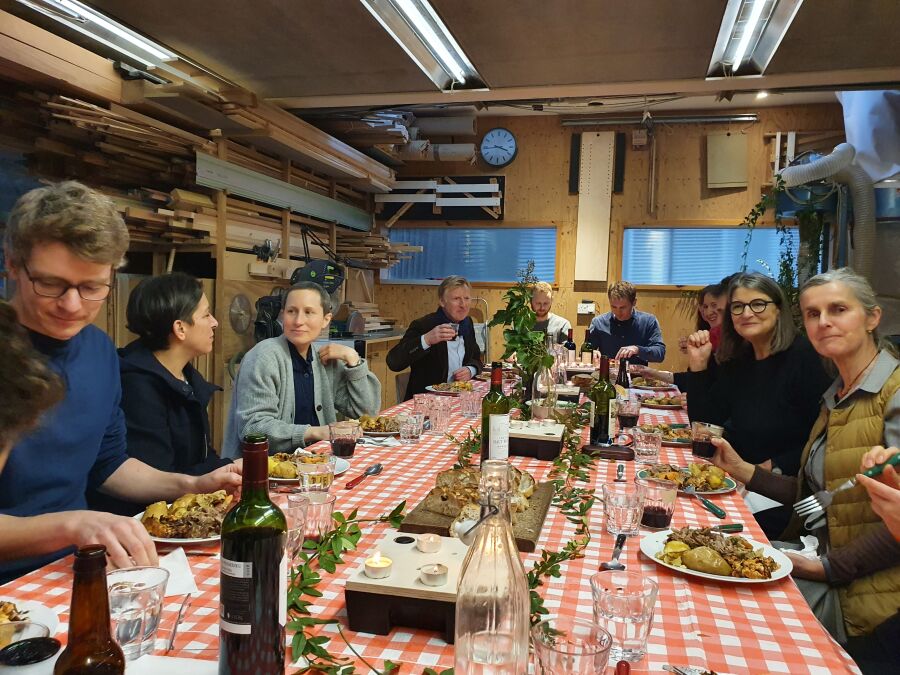 As it got dark, we gathered round a fire in the front courtyard using wood offcuts from the workshop lit in a steel fire-pit, carried on drinking and played some hopeless games of forehead detective – also known as the Post-it or Rizla game.