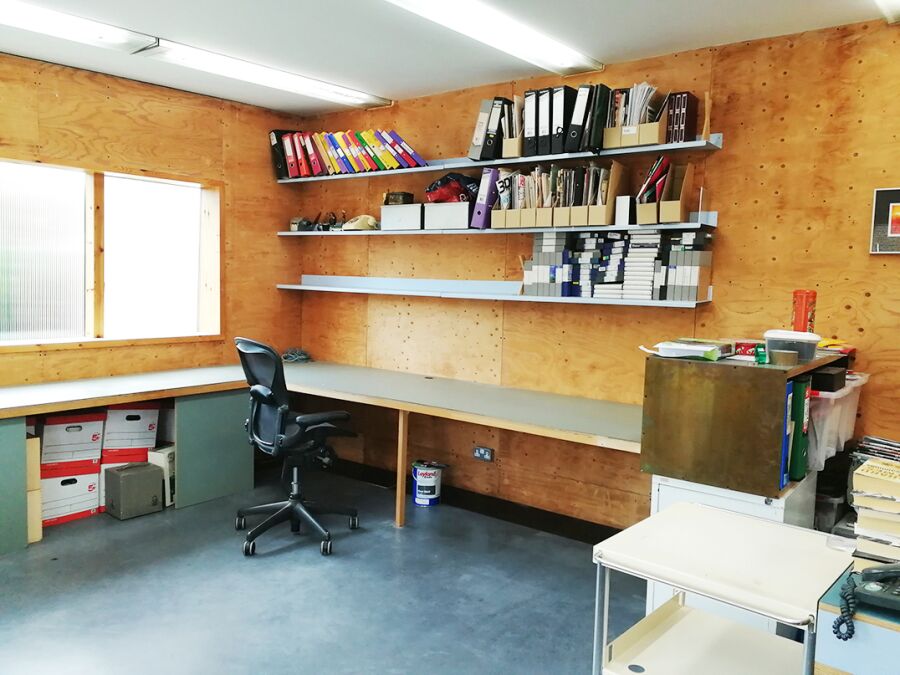 The space in unit 7: partially cleared.
Workplace Co-operative 115 provides a collegiate and friendly environment for a diverse range of individuals engaged in making, designing, writing, film-making, publishing and more. Units are generously proportioned and shared with others; workspaces are typically 8 square metres. Affordable rents include all bills, use of kitchen and 24-hour access.
A vacancy has come up within the well-lit, 56.5 square metre unit on the top floor. We envisage this as suitable for a sole trader engaged in quiet work: an illustrator, poet, computer programmer, editor, accountant or similar. The cost per month is £273.37. The space is shared with with an animator, an artist, a graphic designer and a scriptwriter. Applicants should expect to take a participative role in the co-op and to have it as their main place of work.
If you would like to view the space, meet us to discuss more or apply to join, please get in touch by 31 March telling us about yourself and the work you do.
Contact: space@115.org.uk and/or 020 7485 0088