It's almost exactly a year since everything was turned upside down by the arrival of Covid-19 and the first lockdown began. Simon and Jack (of the partnership Jones Neville), being predominantly workshop based, have been fortunate in being able to continue working at 115 during the majority of this time – with the exception of the first lockdown – rather than being obliged to work from home like many other co-op members. More fortunate still, has been that while they worked on pre-existing projects in the workshop, new commissions continued to arrive. Below are just a few examples, coincidently all made from solid ash.
Furniture for a composer's studio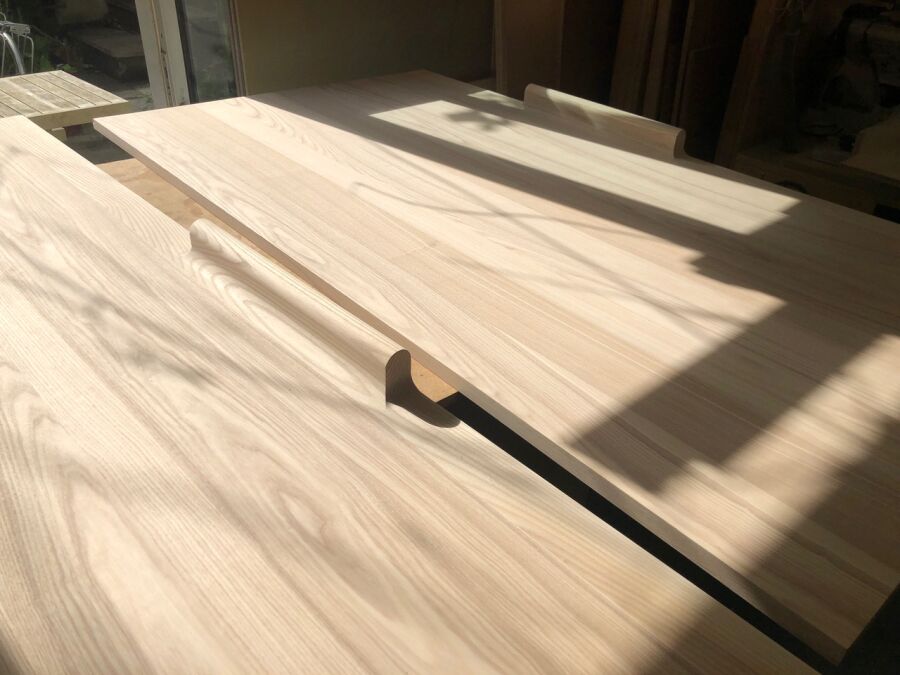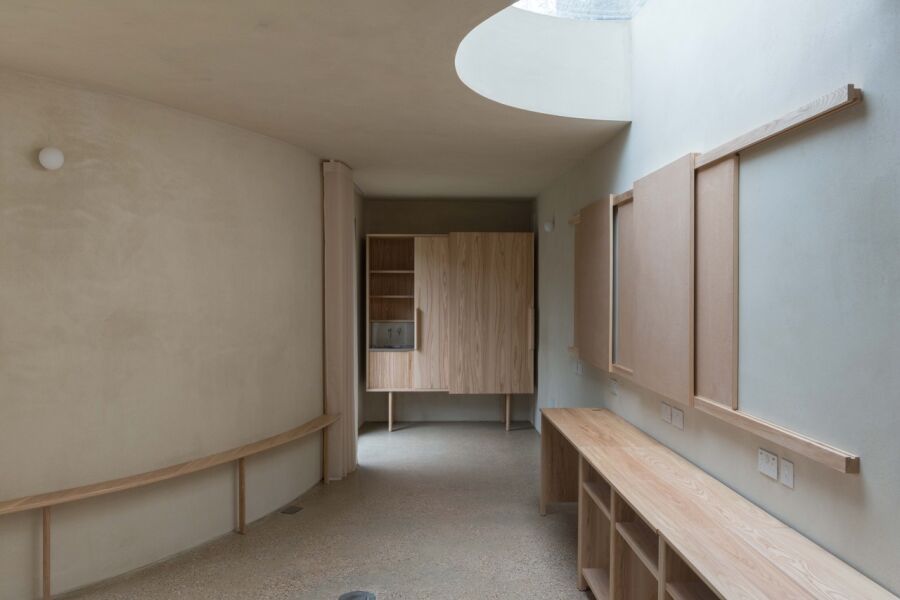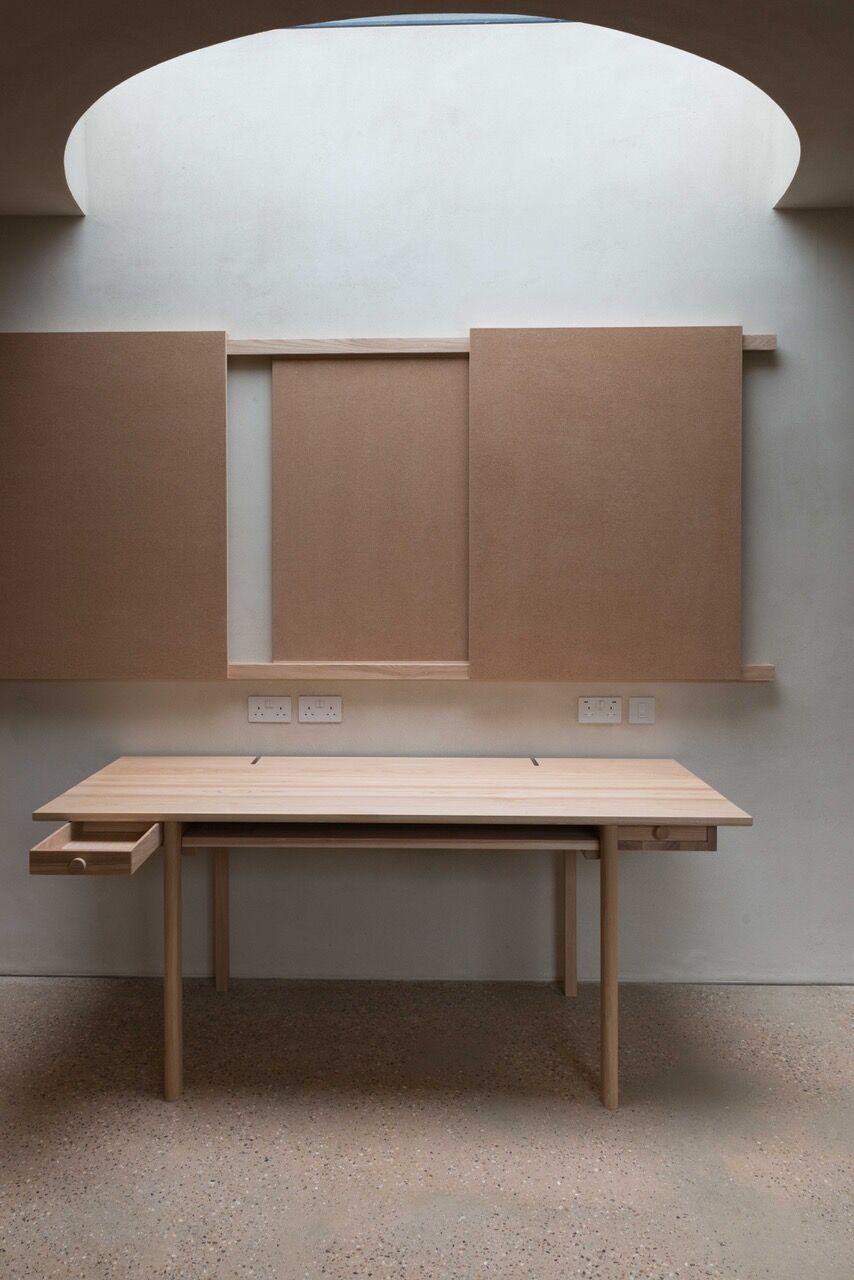 A commission from the architect Mary Duggan resulted in a set of fabrication drawings completed during the first lockdown. The making part of the project stretched across the majority of 2020. The brief was for furniture for a composer to be housed within a new studio in Peckham, London. The results include a large free-standing cabinet with sliding doors that contain a small sink and tea-making point, a desk, storage units, a curved wall-shelf and window bench, and pinboard wall-panels. All were built from solid olive ash and feature a bullnose radius to edges.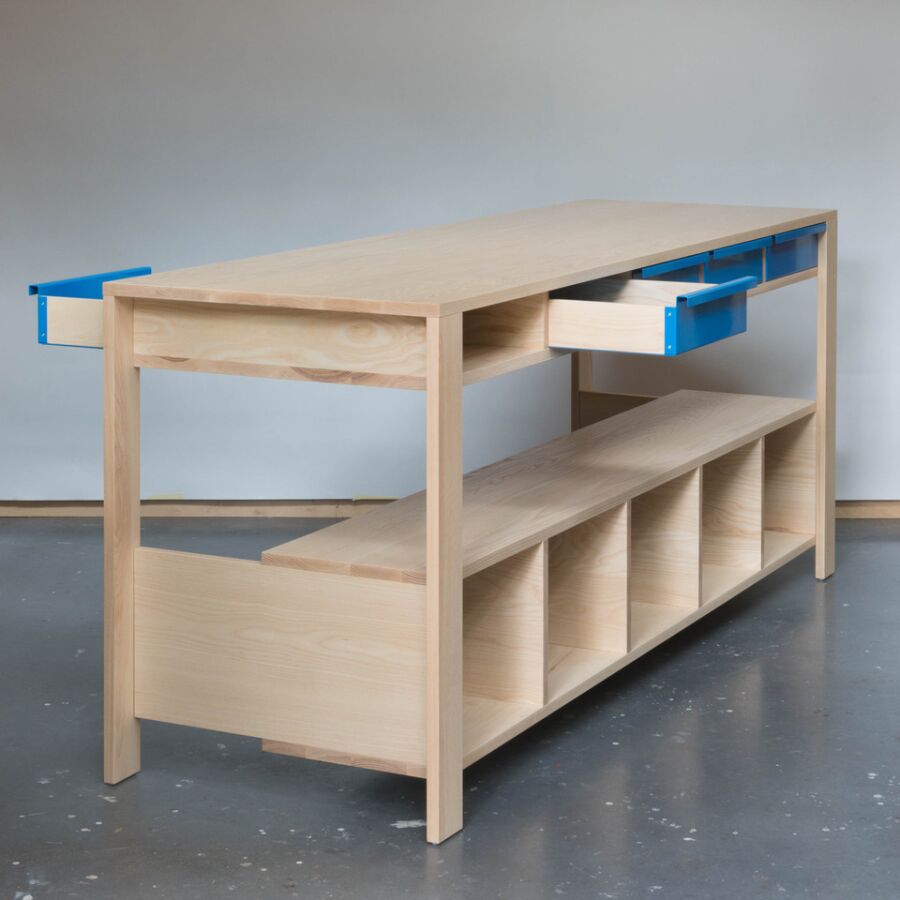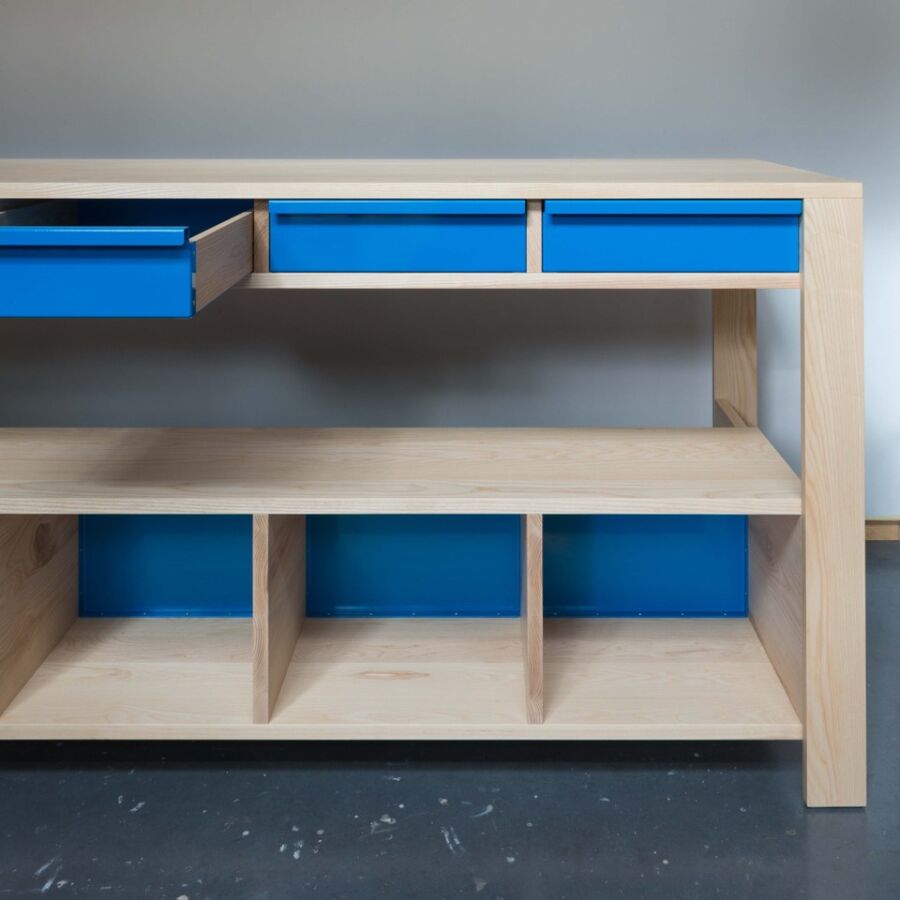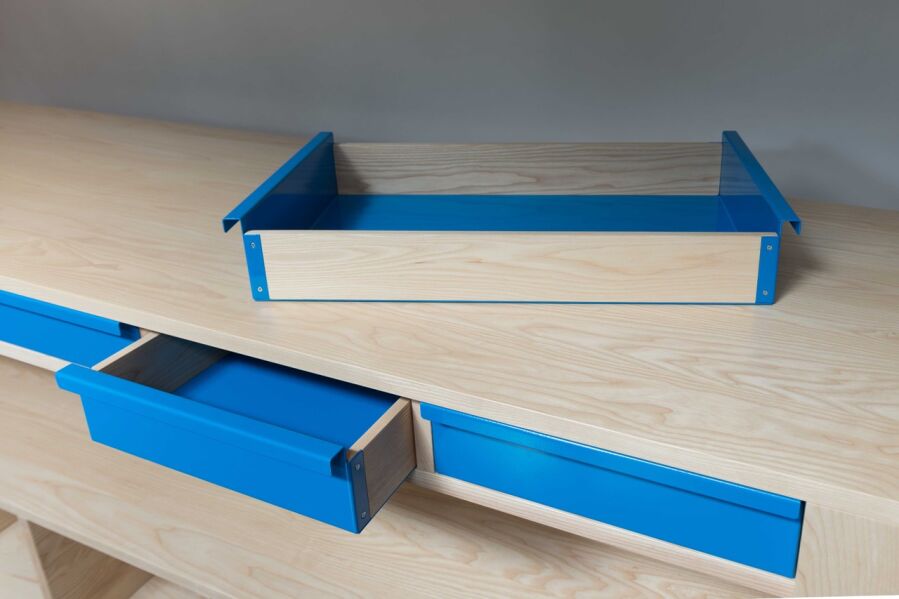 Also designed during the first lockdown was this new kitchen island table for a graphic designer. The form of the table references the concrete blockwork and fenestration of a new extension to an Edwardian house in which it will stand. Made from solid ash, the table includes bespoke drawers made from folded steel (produced by the fabricators of PlantLock from the Front Yard Company, also based at 115) which can be pulled out from either side.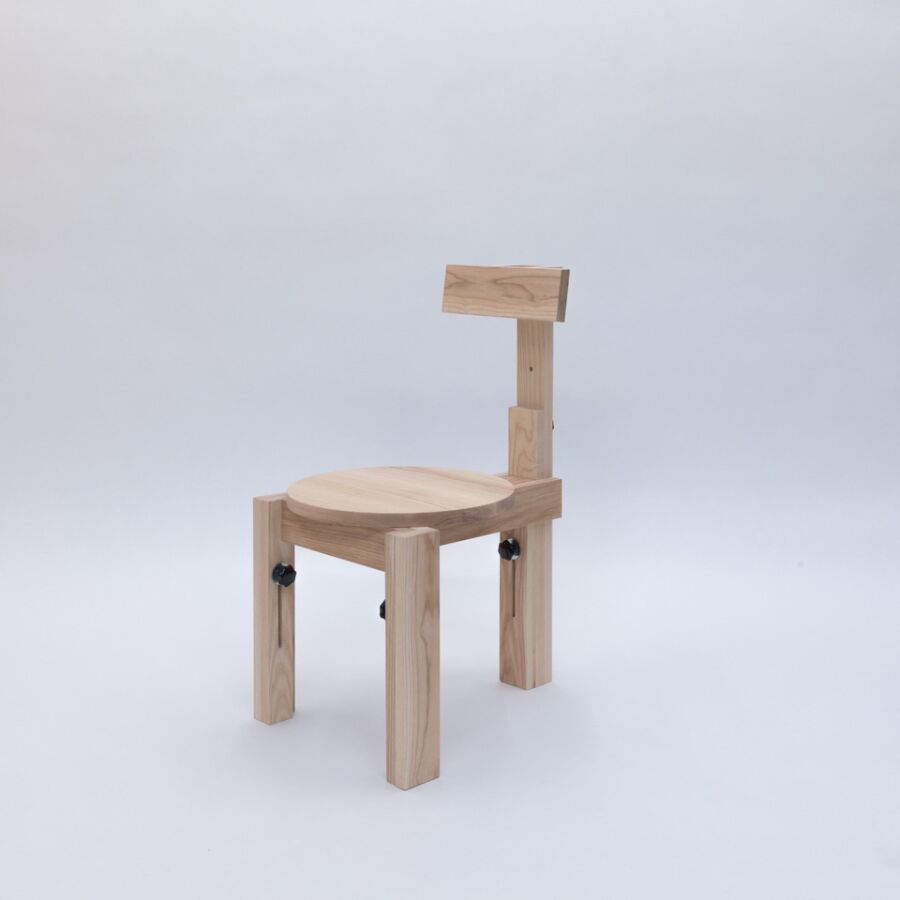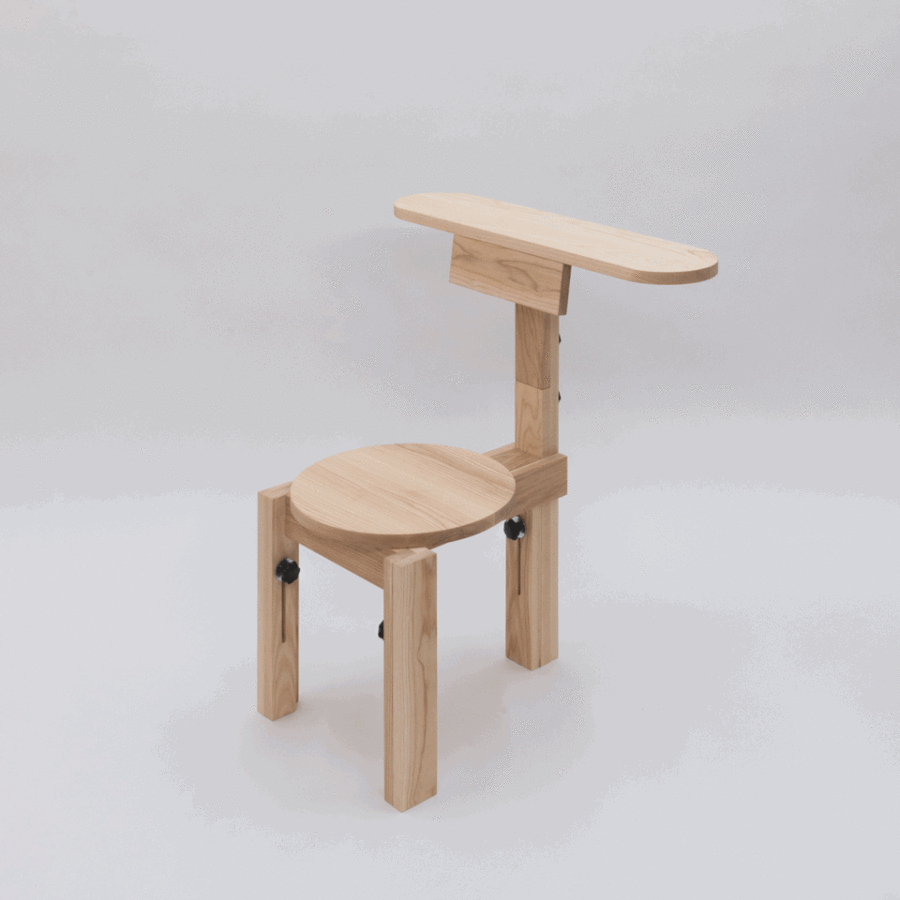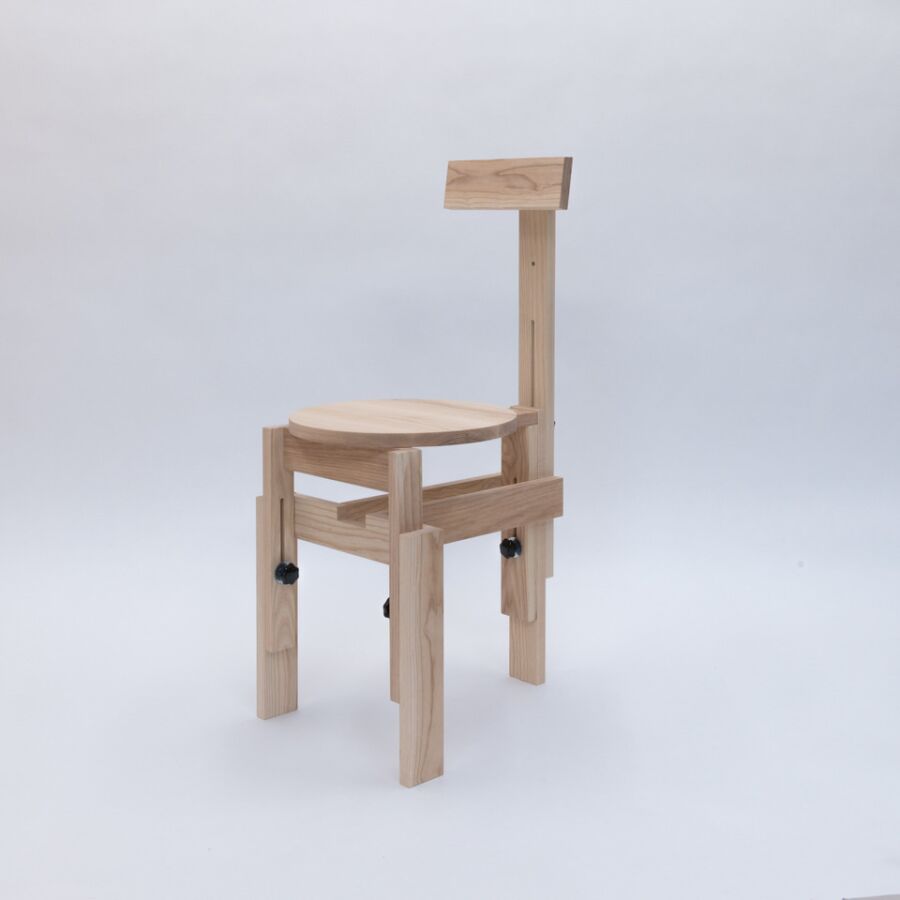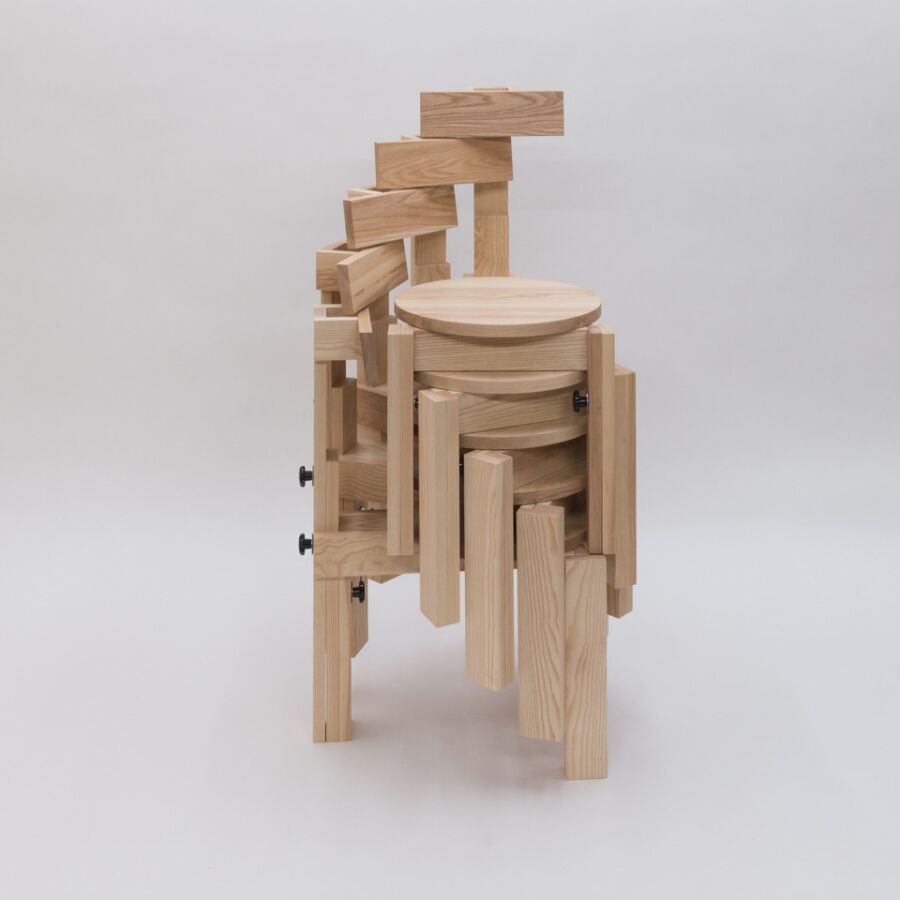 A particularly enjoyable and challenging commission from Nicolette Moonen for the design and production of a set of chairs for her Feldenkrais practice – a form of exercise/physiotherapy – which she set up in the new studio building she shares with Robin Kinross (a 115 founder member who recently 'retired' from the co-op). The Feldenkrais Method typically has people lying on the floor; sometimes they stand; sometimes they sit. For this last option Nicolette's brief asked for chairs that could enable both group teaching as well as one-to-one work with an individual. As people have different heights and postures, the chairs had to be adjustable to suit the sitter, enabling them to sit upright with their thighs parallel to the floor and the small of their back supported. Perhaps more 'apparatus' than 'chair', the solution is simple in form, employing three extendable legs, an adjustable height seat, adjustable backrest, all made from solid ash sections. When several chairs are stacked, they form a rotating spiral 'tower' saving valuable floor space. Post-lockdown, when we're permitted to gather inside again, it is hoped that photos of these in use can be added.
All work by Simon Jones and Jack Neville with assistance from Dominic Postlethwaite and Jacob Marks.