Following the first post about founder member Robin leaving 115 and two personal reflections on the news (here and here), some other members follow-up with their thoughts.
… generous, but not flamboyant; fellow Tottenham supporter, amongst other things.
—
I'm very grateful to Robin for helping make possible such a great place to work. It has become the 'centre' physically as well as morally in my work and life. Not succumbing to the rest of London's fickle changes, Robin has been a huge part of steering it.
—
Robin has been a solid, unwavering, kind and supportive stalwart of 115 and will be sorely missed. I feel like I didn't take full advantage of working close to a man with a wealth of knowledge and understanding of the design world. But luckily he is just up the road!

—
… my connection with Robin was often about music or people we both know, or knew. I remember someone came to 115 to talk to me about a film in preparation about [the composer] Michael Tippett. I sensed Robin's ears pricking up and we chatted briefly around this. A world away from print and publishing but maybe indicating some overlapping tastes. More recent were conversations on the outward facing activities and ambitions of 115 members: still a nut to crack. But Robin having written, or co-conceived 115's principles and constitution and code of conduct, I think there's some overlap between then, now and the future. Continued conversations in other words.

DK, OB-Y, ND, GM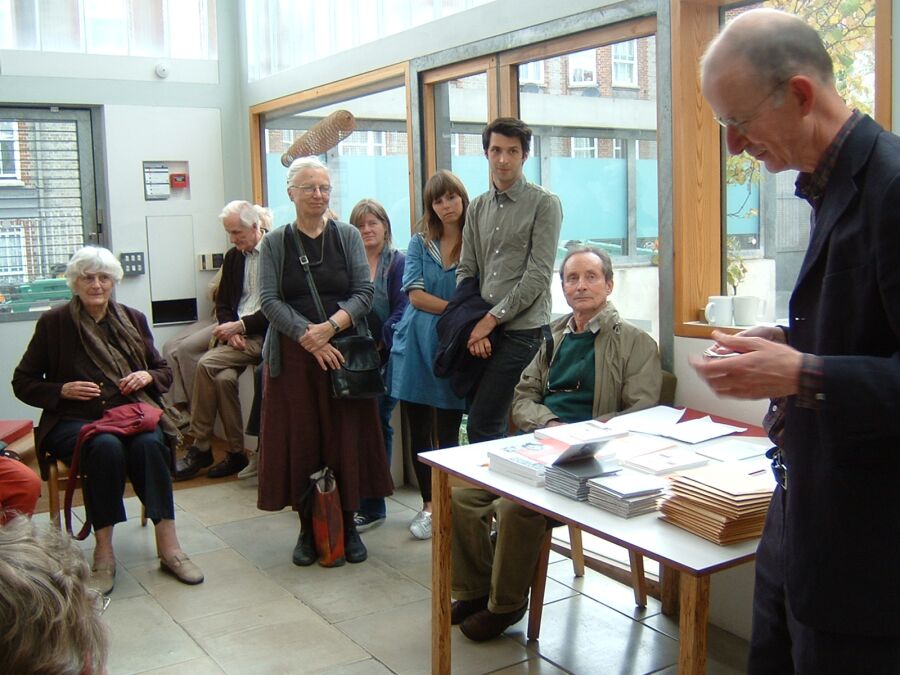 September 2009: Robin launches the second Hyphen Press Music CD, 'Every one a chaconne' by The Bach Players in the atrium at 115