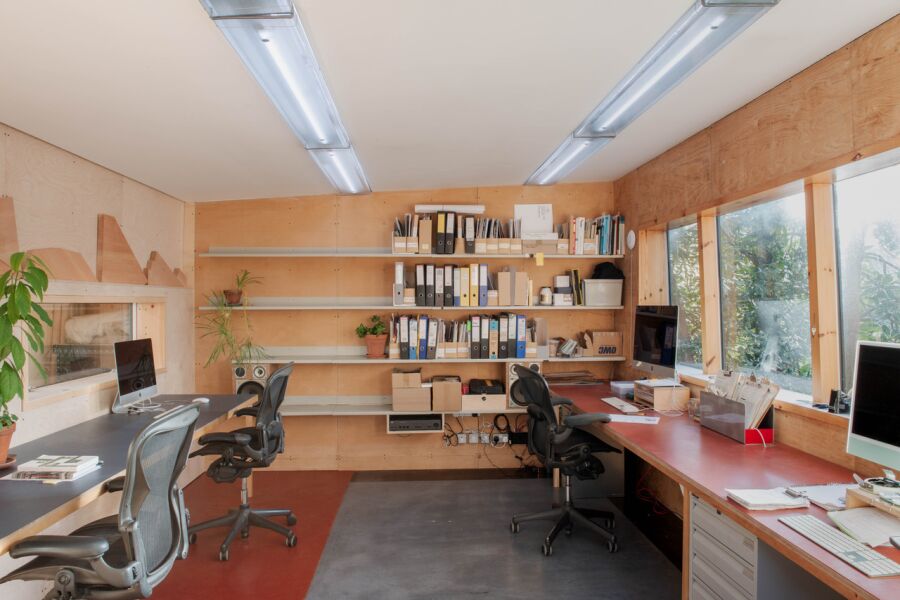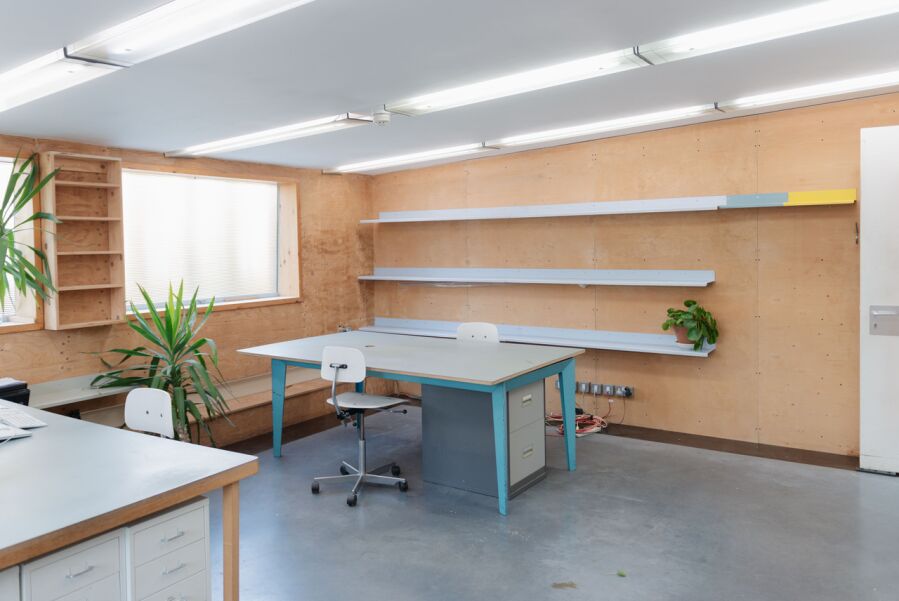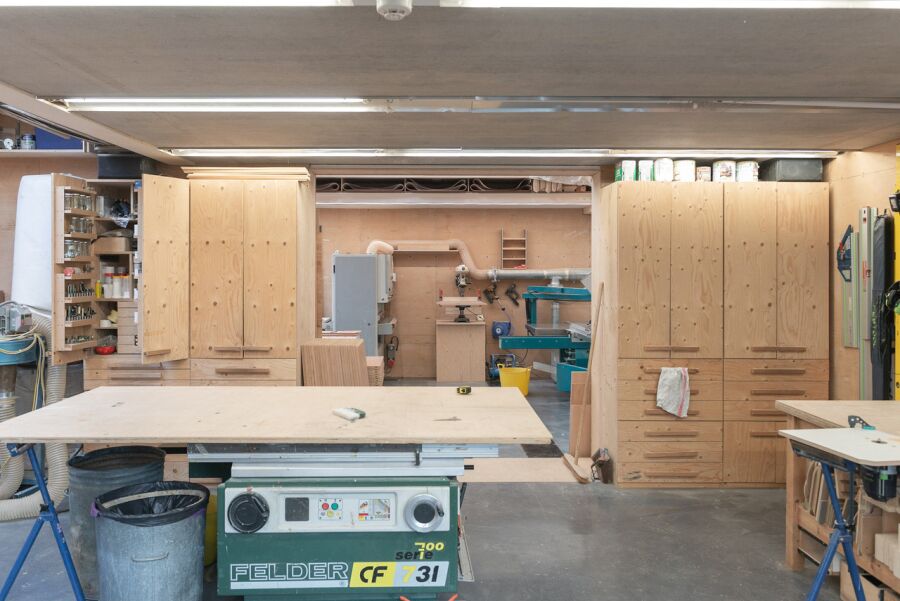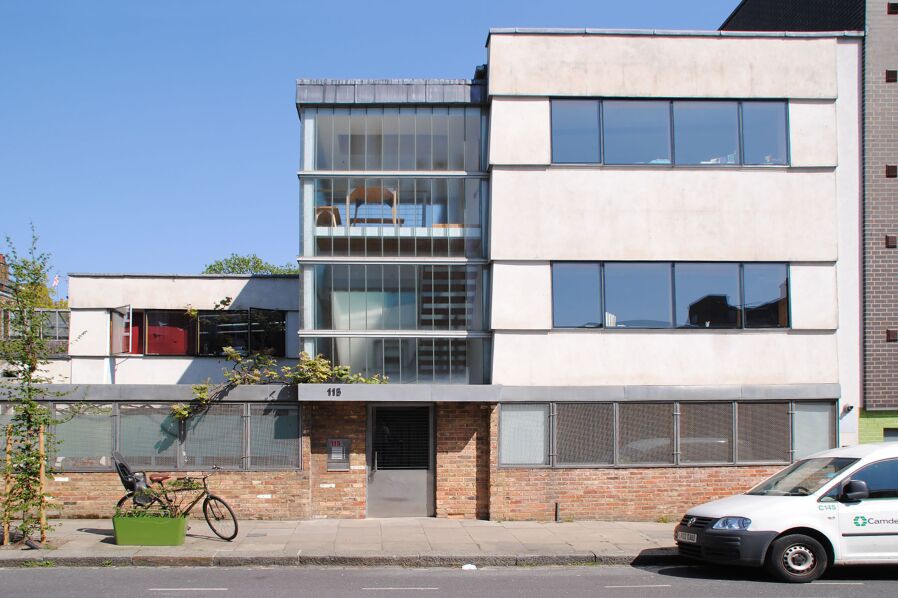 Desk-based spaces: £220 – £330 per month
Desk-based space plus wood-workshop space: £330 – £640 per month
Includes bills, use of communal kitchen, 24-hour access

New vacancies
We are looking for new people to join our shared workplace. We are particularly keen to hear from people currently under-represented in the co-op. In other words, we welcome applications from everybody.
Spaces on offer
Four desk-based work spaces. One of these has a share of the ground-floor workshop set up mainly for woodwork and assembly, though other practices may be compatible. All units are generously proportioned and shared with others.
About 115
A purpose-built shared workplace providing a friendly environment for a diverse range of freelancers and small businesses in Kentish Town, north London. Currently we are 15 members engaged in a variety of 2- and 3-D making: architecture, art, carpentry and joinery, design, filmmaking, graphics, podcasting and scriptwriting.
We take a co-operative approach to the running of the workplace with responsibilities shared amongst members. Members are expected to play an active role in the life of the co-op and have it as their main place of work. We welcome working collaborations between members.
More information including our principles can be found on our website.
Applying
If you are interested in becoming a member, please complete our application form as best you can. Any questions? Email: space@115.org.uk