Watipa is hope. Watipa is named after a nine-year-old girl called Watipa who lives in Mzuzu in the north of Malawi. She embodies courage, determination and hope for a better, just and more equal future. In her local language, Tumbuka, Watipa means 'has been provided for'.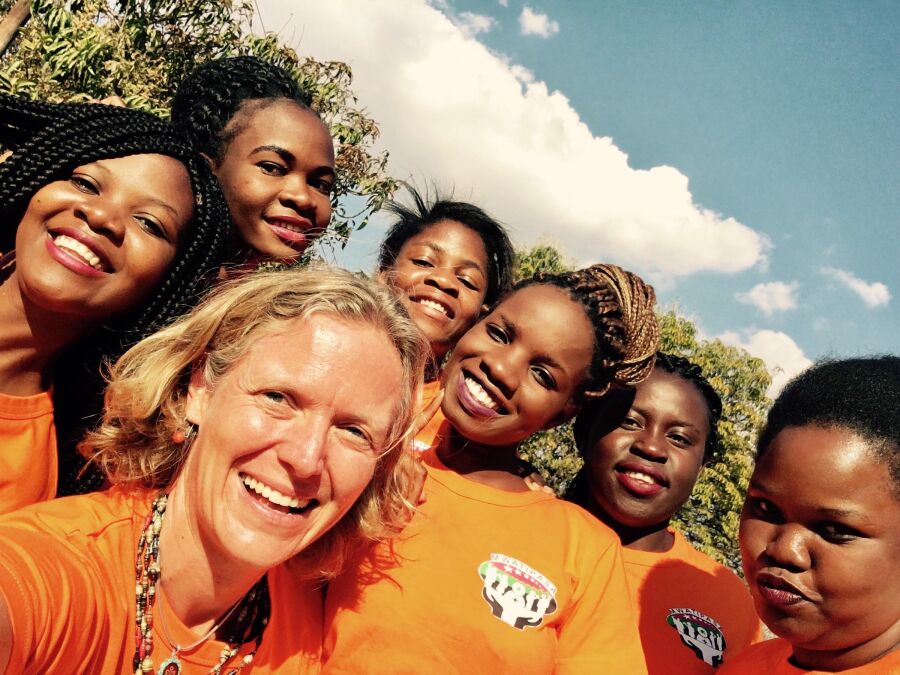 We think that the most effective way for communities to develop is by ensuring that young people have access to education, so they can be the leaders of the change they want to see. We aim to support disadvantaged young people to lead and develop their communities by increasing their access to education.
Our core business model is simple. Ten per cent of revenue from providing ethical consultancy services to clients such as UNAIDS, the International Development Law Organisation, the International Planned Parenthood Foundation and other civil society organisations is transferred directly into our youth development fund. We secure additional funding from grant-giving bodies and private donors to boost the number of scholarships we can award, and to add value for example through the development of a mentorship and peer connection program, so that our scholars have more holistic support to help them achieve their goals [see here]. Funders for projects we work on include USAID, the Swedish International Development Cooperation Agency (SIDA), the British Department for International Development (DfID), the Ford Foundation, and the Ministry of Foreign Affairs of the Government of the Netherlands.

Education is a human right; it should not be a privilege. Watipa helps young leaders in low-income countries to reach their full potential by supporting them to continue their education. Our young scholars are then supported to use the benefit of their education to develop and advance the social and economic circumstances of their communities, for example by starting social enterprises.

Watipa Charitable Incorporated Organisation has been registered since 25 May 2017. We initially ran the scholarship programme through the social enterprise Watipa Community Interest Company, which has been registered since 11 June 2016 (10226833).